AMERICAN FLAG ART RAFFLE FUNDRAISER FOR THE CHAMBER
"American Flags" is an art exhibit and raffle by Sachi Starbuck. Sachi is nine years old and going into the fourth grade at Haldane School next year. She is a local artist with an entrepreneurial spirit. You may have seen her chalkboard murals in Flowercup Wine. Or you may have walked by one of her stoop sales of handmade pottery on Main Street.
Inspired by her community's Independence Day festivities this year, Sachi wanted to help with the decorations. She told her mother, Eliza, the co-owner of Flowercup Wine, that she'd like to make a collection of American flags and exhibit them in the window of the store. Knowing that her mom is also the president of the Cold Spring Chamber of Commerce, Sachi offered to use her exhibit to raise funds for the Chamber.
The Cold Spring Chamber of Commerce is a nonpartisan, nonprofit, volunteer-run organization not affiliated with any other organization. Besides promoting business in Philipstown, it works to enhance the quality of life for the area's residents through initiatives such as the summer music series, First Friday on Main Street, an online calendar of community events, and encouraging the responsible management of tourism.
Here are Sachi's comments about her project:
Q: Raising funds for the local Chamber of Commerce seems like an unusual choice for a kid. Why did you pick that goal?
SACHI: I wanted to support my mom's work. She works so hard, and I wanted to help her out.
Q: Where did you get the idea of cutting paper to make flags?
SACHI: Well, first I thought I could just color flags we printed off the computer, but then I thought it would be better if I made my own flag drawing to print from the computer. But I didn't want to wait to have my drawing scanned and printed. Then I saw a stack of colored paper near my drawing desk and thought, I could try making flags out of colored paper. I gave it a try and really liked how it looked.
Q: It looks like you used white paint too.
SACHI: It's Wite-Out. It smells bad, but it worked really well to get the star details.
Q: How does your raffle work? Can I pick which flag I'm buying tickets for?
SACHI: Each flag has a number. Write the number of the flag you wish to win with your name and email address on your ticket and put it in the drawing jar. You can buy as many raffle tickets as you want.
Q: How much do tickets cost?
SACHI: A dollar each. That way anyone can have a chance to win one.
Q: Will all the proceeds of your raffle go to the Chamber?
SACHI: I hope to raise enough to pay for my art supplies, about $1 per flag. Anything above that will be donated to the Chamber.
Q: What's the goal of the fundraiser?
SACHI: If I can raise at least $50 for the Chamber, I'll feel good. But mostly it's just fun to make art and sell tickets.
If you want to support Sachi's fundraiser, please put a dollar per ticket into the vase, write your name, email address and flag number you hope to win on one ticket stub, put it into the drawing jar, and keep the second half of the ticket. Winners will be contacted and announced on the Cold Spring Chamber of Commerce website (coldspringnychamber.com/newsletters) and social media pages (Facebook: @explorecoldspringny, Instagram: @coldspringnychamber).
UPDATE: Thank you to Sachi for her wonderful talent and raffle efforts which raised over $150 in funds with her fundraiser. And thank you to everyone who supported her initiative.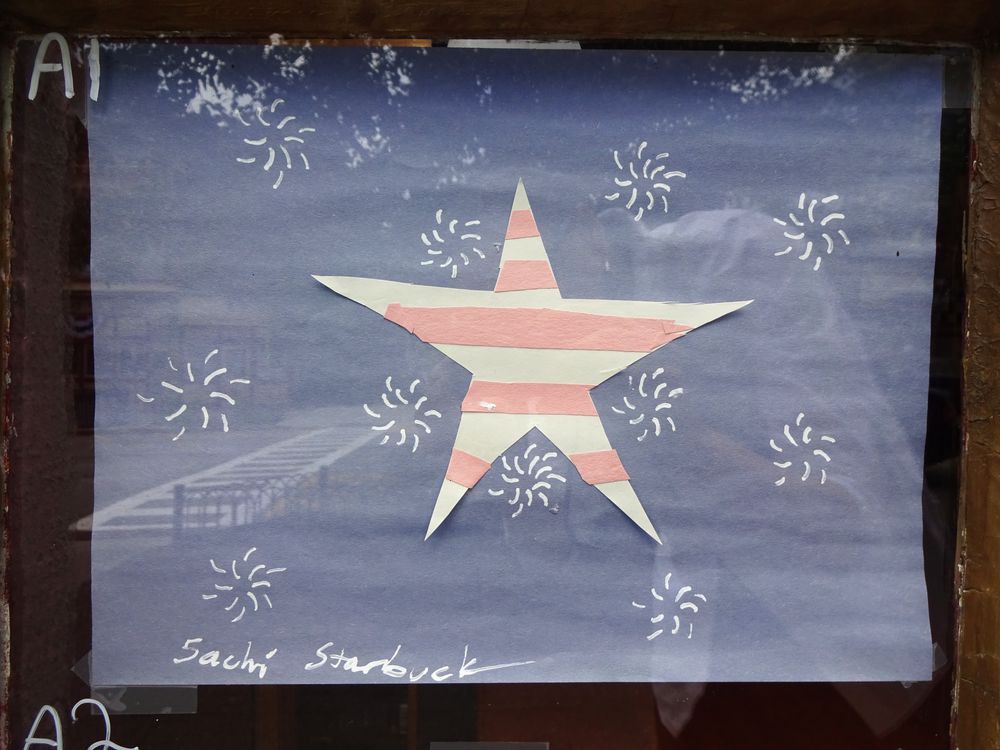 won "Star Exploding with Fireworks" (A1).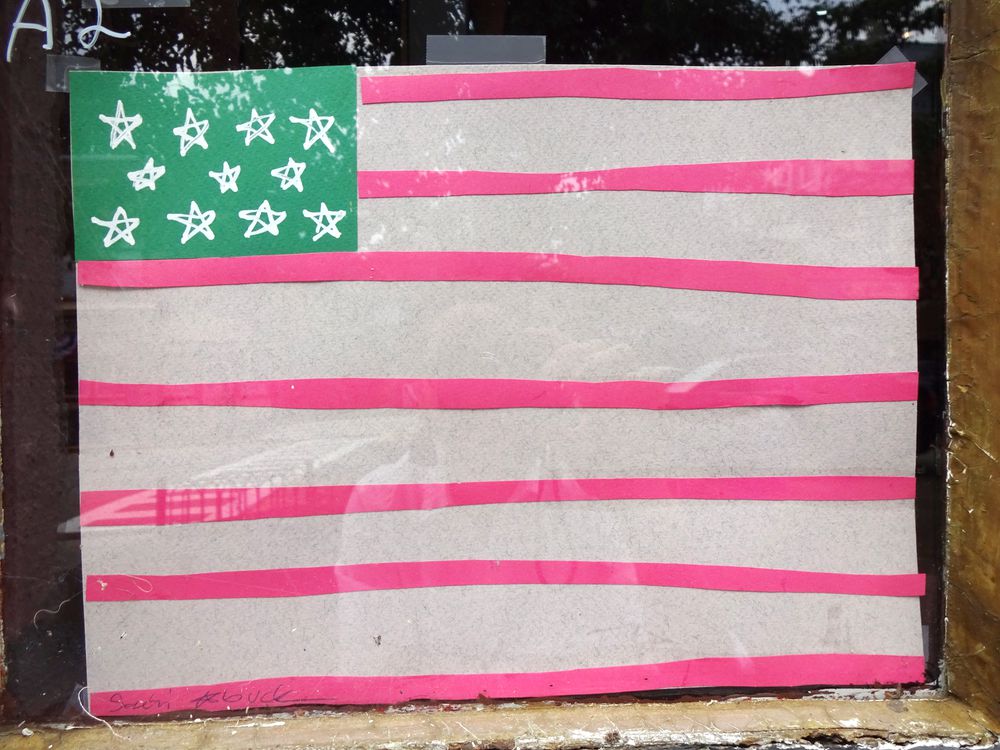 won "American Watermelon" (A2).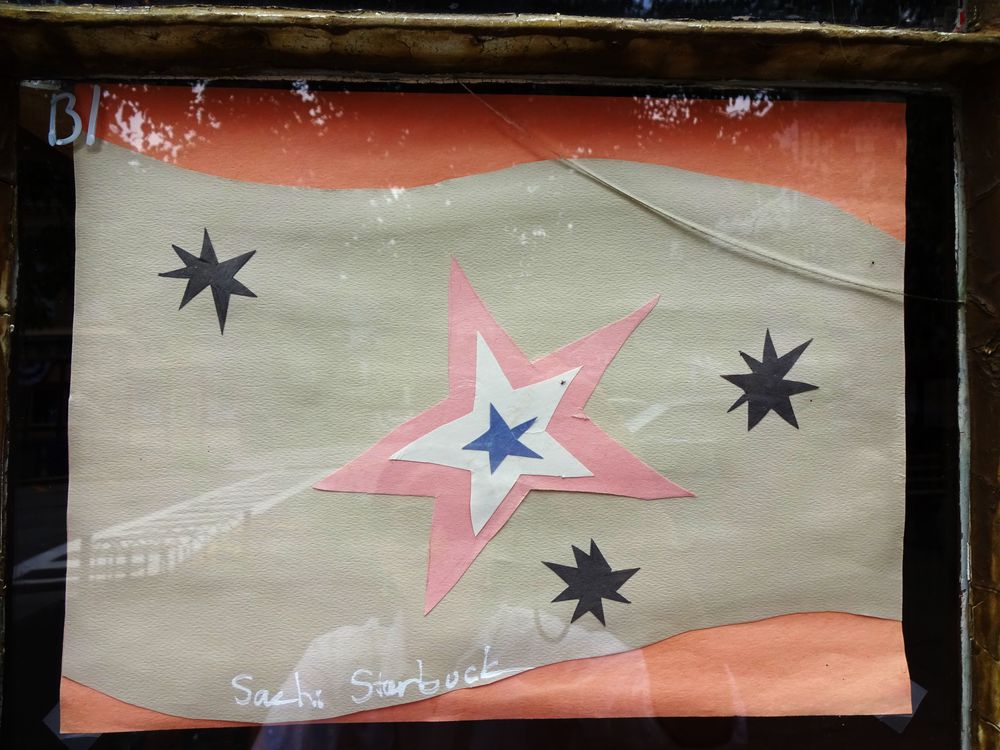 Kevin Pape & Kim Starbuck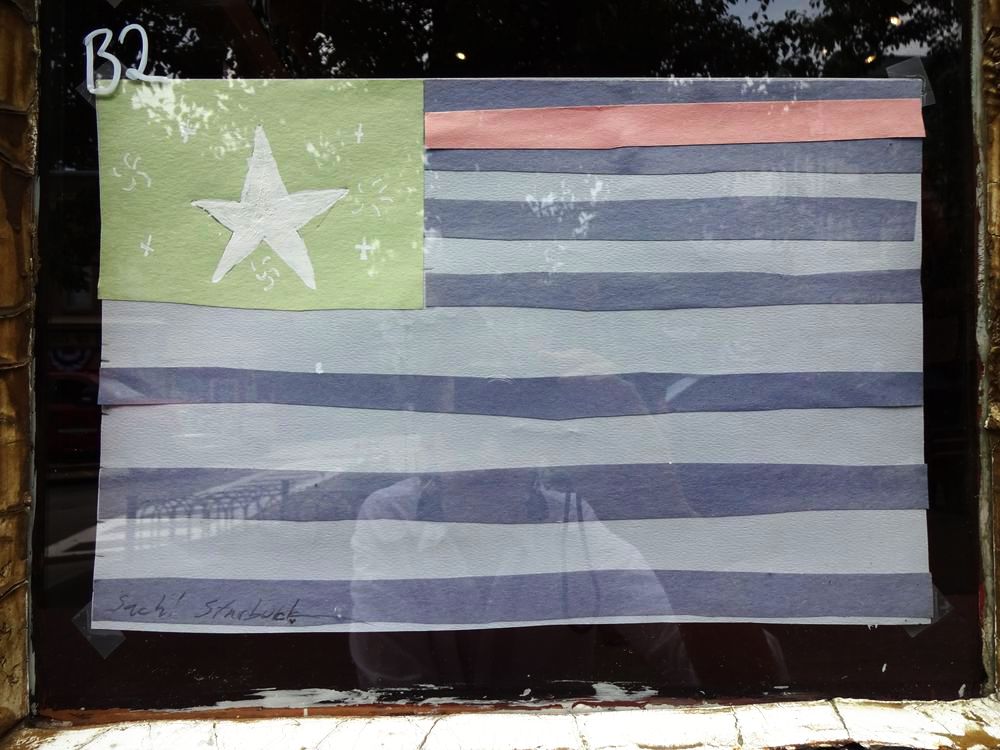 won "Stars and Stripe" (B2).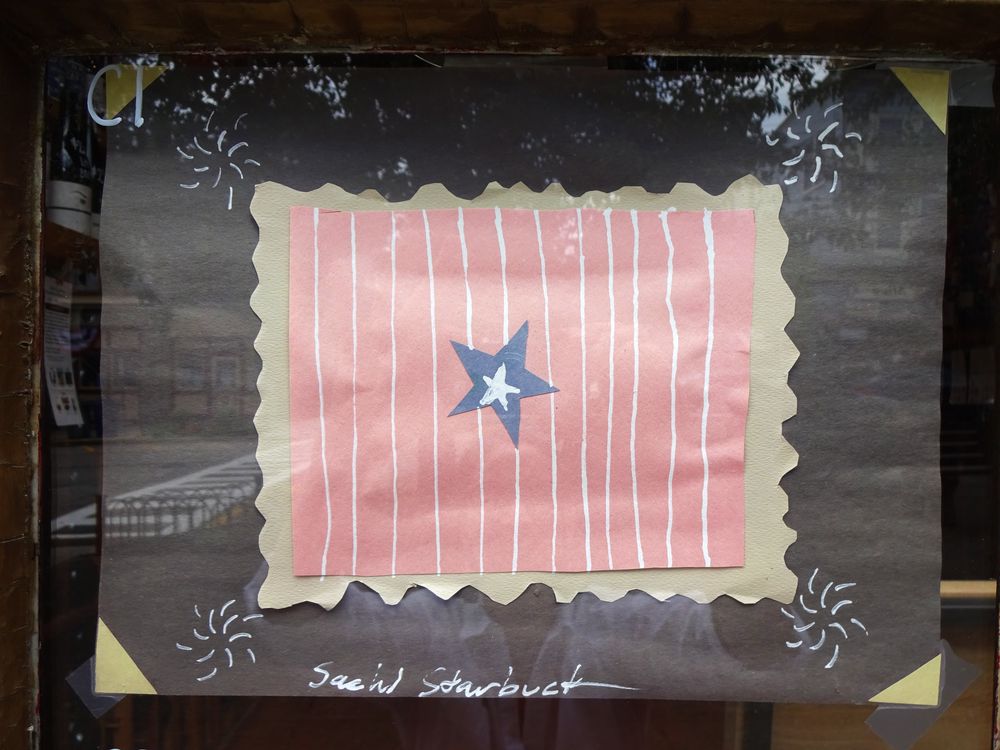 won "American Pop-tart" (C1).
won "Red, White, and Pink" (C2).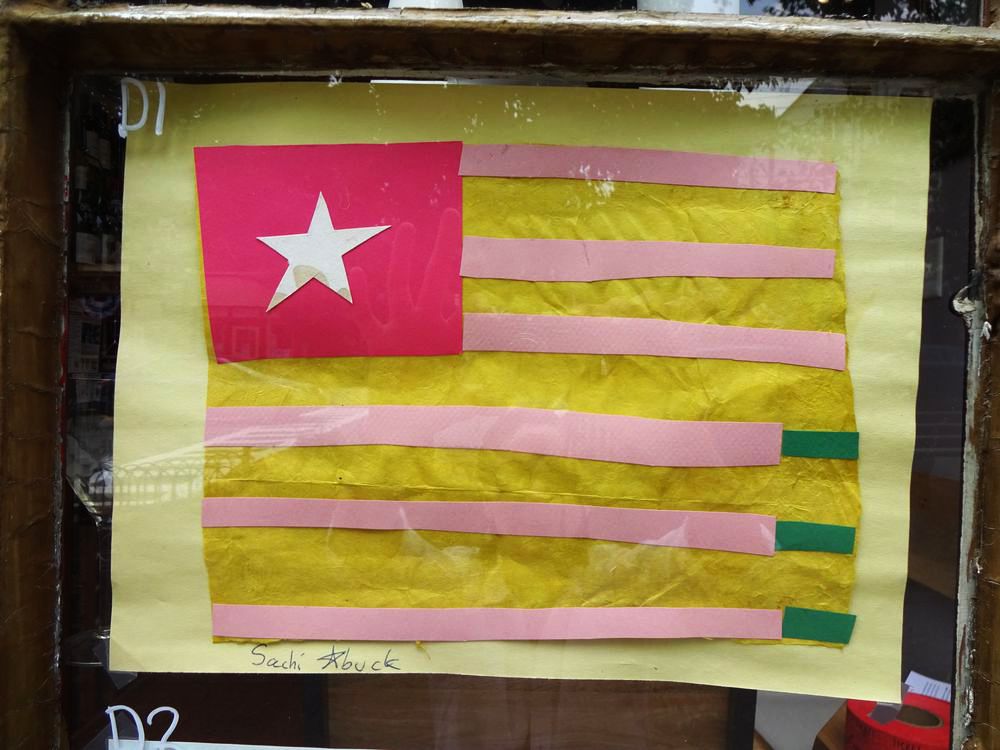 won "An American Quilt" (D1).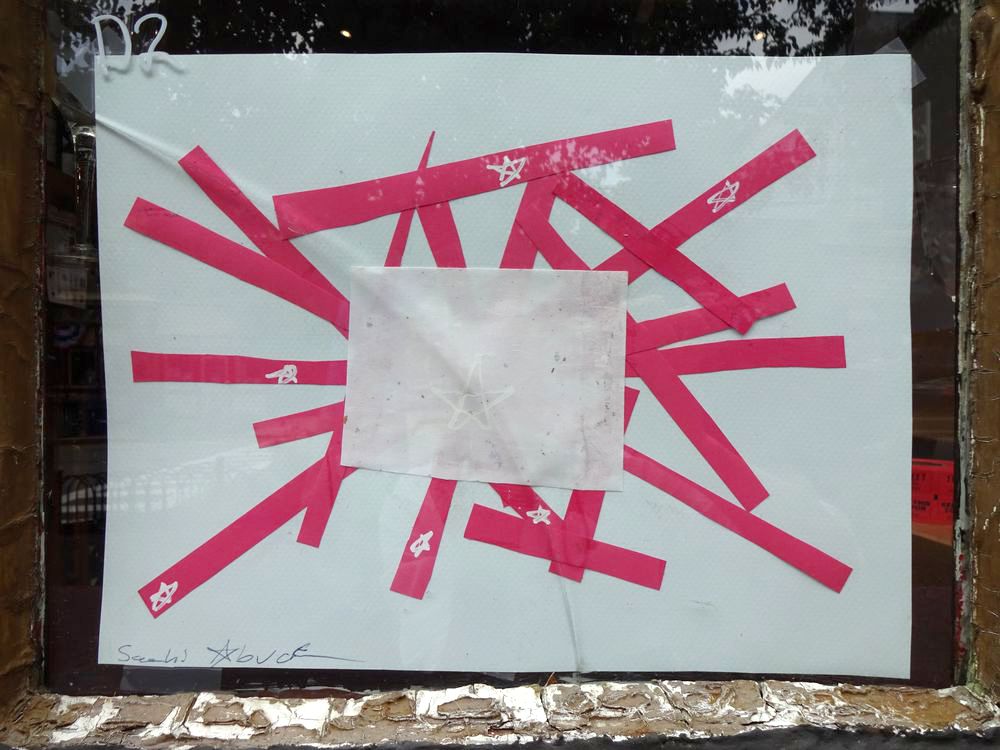 won "American Confusion" (D2).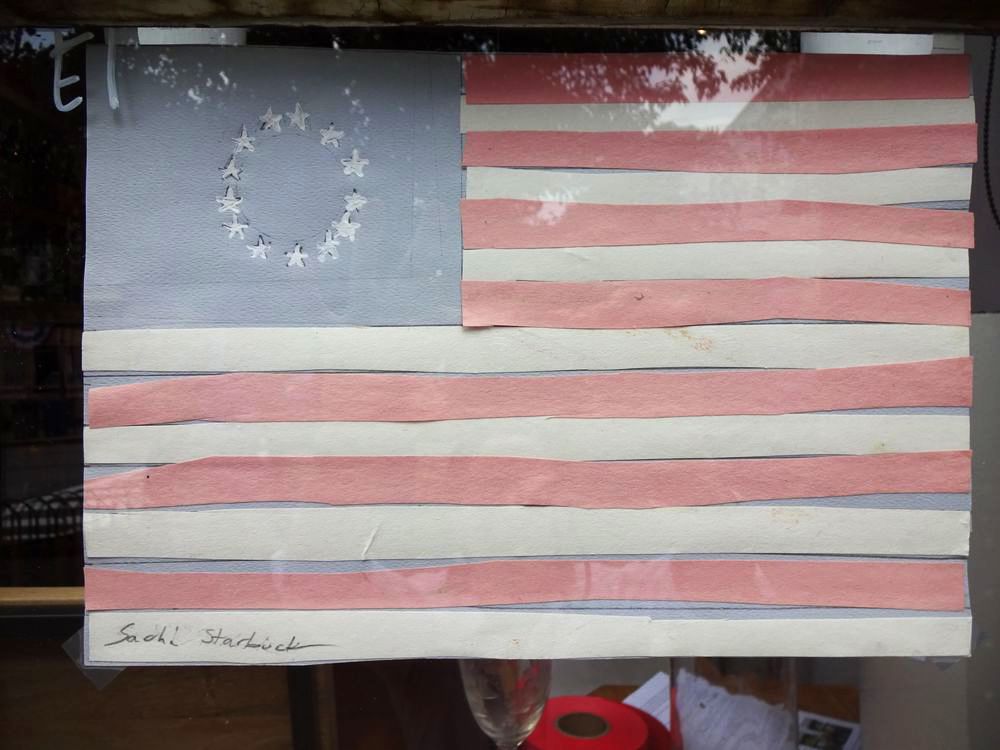 won "Classic American Flag" (E1).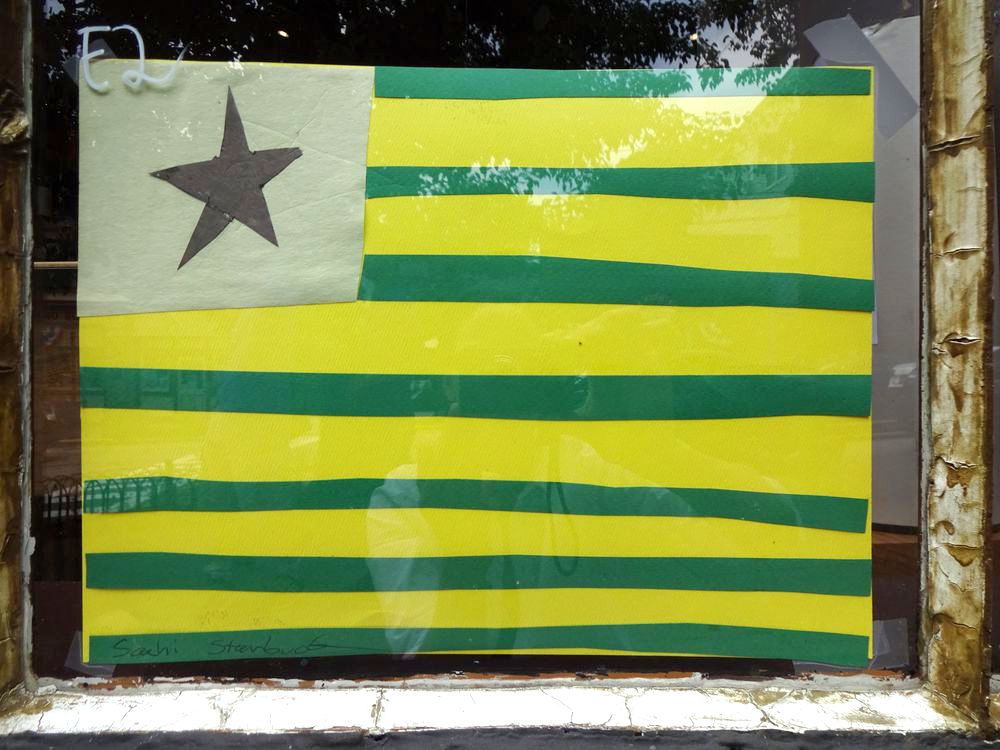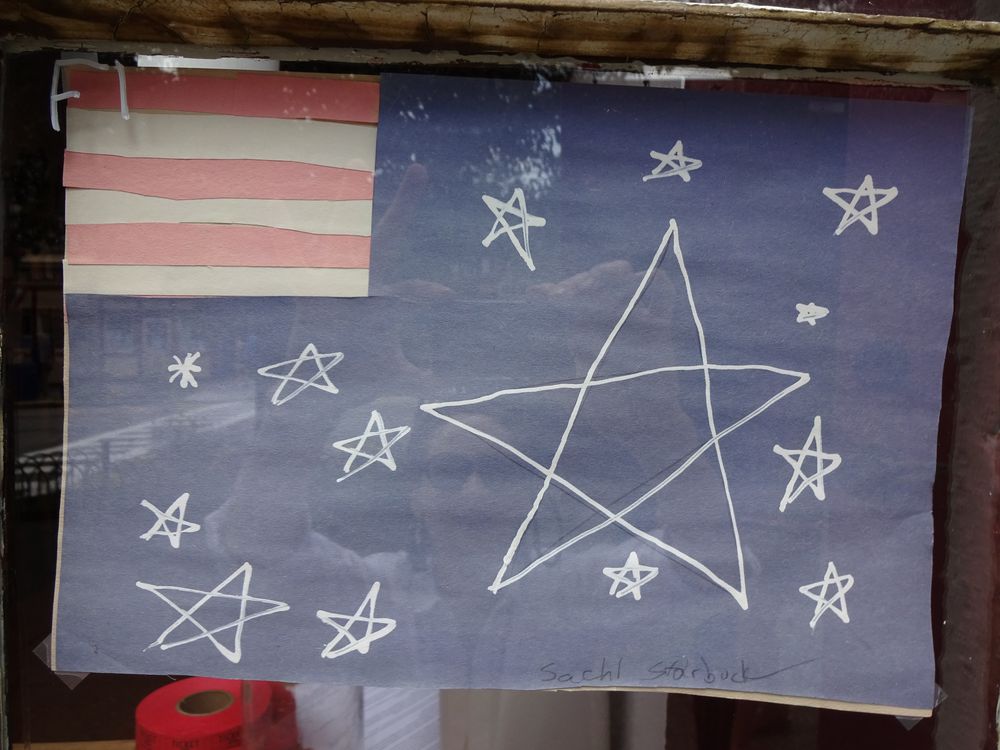 won "Nice Spring Day" (F2).